Alghero Centre B&B "La Mia Isola", DIVE INTO THE BLUE
" Just one night, give me just one night" sais Ewan McGregor to Nicole Kidman in Moulin Rouge, my favourite movie!
And one beautiful night i spent to "La Mia Isola" B&B, in Alghero city centre:)
READ ABOUT MY EXPERIENCE
Hotels on the road?? Let's GO!!!!
B&B "La Mia Isola" in Alghero Centre: Gabriella, what a wonderful host!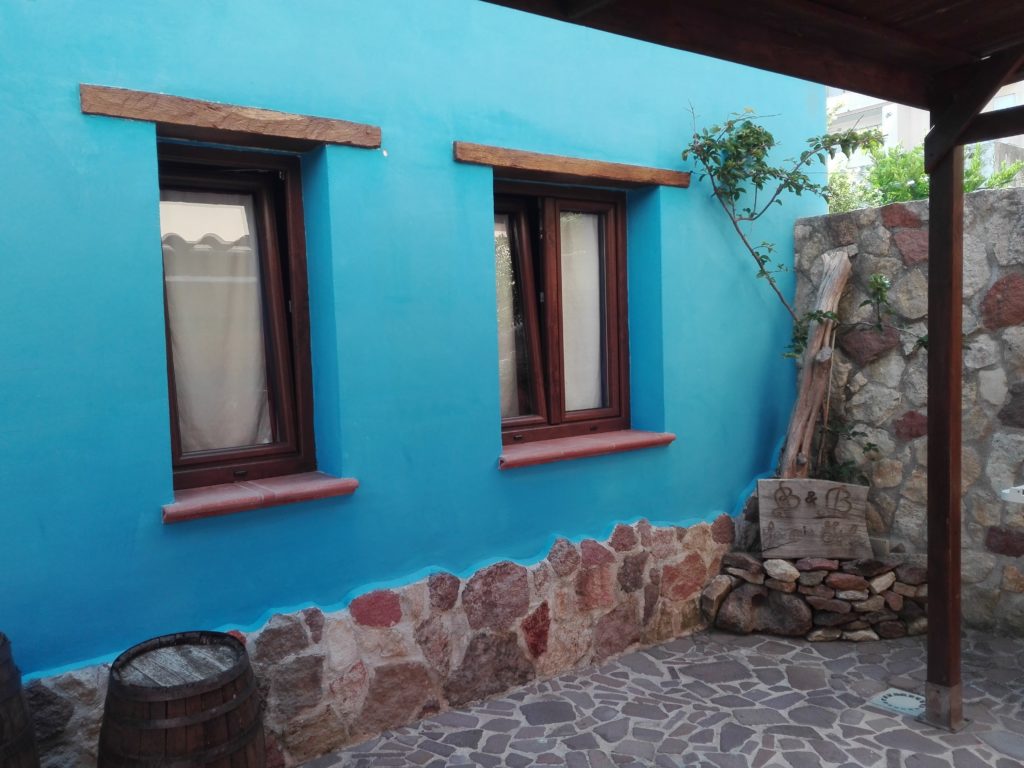 It's rare to feel like being at home in a bed & breakfast, but that's how i felt during my staying at B&B "La Mia Isola" in Alghero centre with Gabriella, my wonderful host!
First of all she welcomed me with a big smile, and that was great because i arrived in Alghero very tired, after a job interview.
She prepared me a coffe and shown my beautiful turquoise bedroom with private bathroom, decorated with blue ceramic tile, and it was immediately like swimming into the sea of Alghero.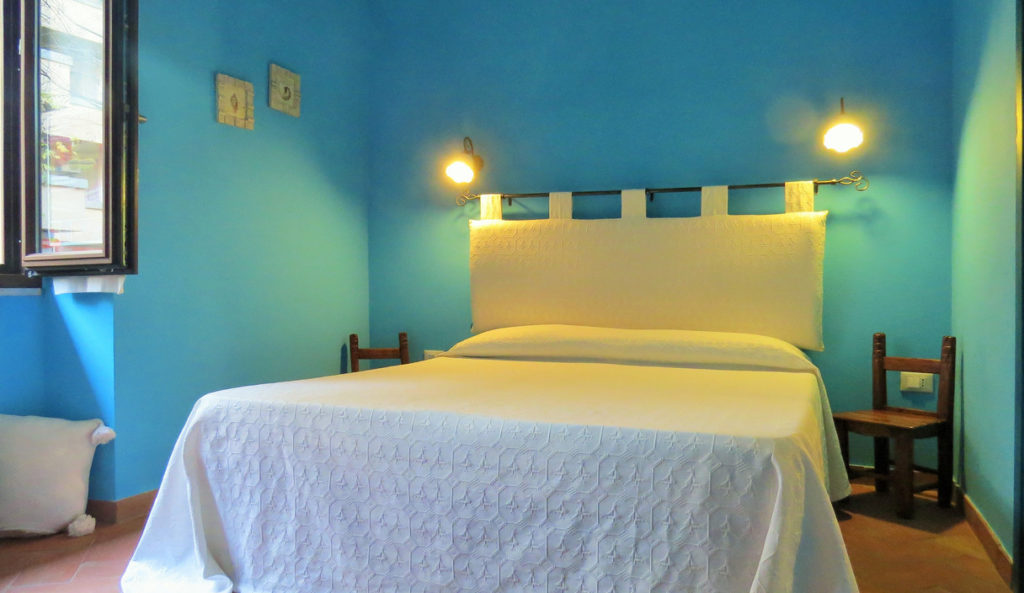 Every details, starting from the ancient exposed brick to the handmade lamps, was studied by Gabriella to create a cosy and delightful b&b.
In fact she explained she loves to take care of design, and the result is really great!
The strong points of "La Mia Isola" B&B are certainly the proximity to Alghero city centre and to the main beaches, but lets talk better about that.
What i want to underline now is that people makes the difference, and i really appreciated Gabriella's hospitality, not less than her b&b!
Bed & Breakfast "La Mia Isola" strong points
Alghero Centre and the main beaches in a few steps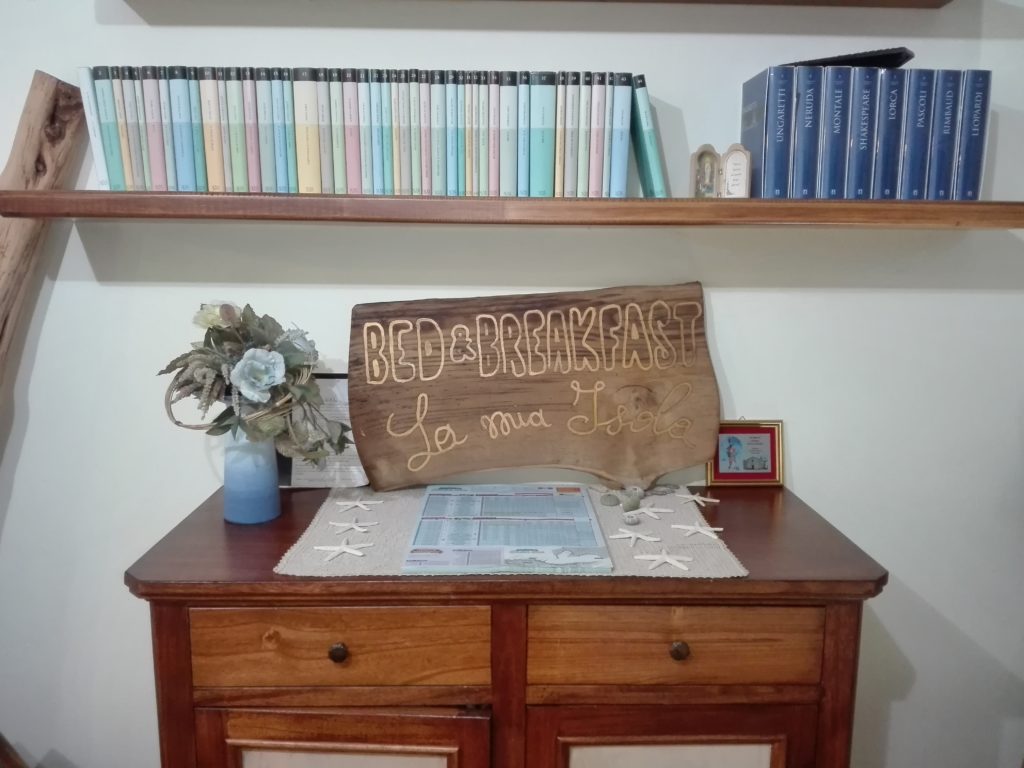 When i arrived at "La Mia Isola" b&b i immediately realized it was in a strategic position.
In fact, after lunch, i made a few steps in Alghero centre direction and i 1 min i found the park and the bus stop with the shuttle beach bus waiting for me!
Think that, after spending 3 hours to the beach i could come back to Gabriella bed & breakfast also without the bus.
I decided to go for a walk to the city centre and in just 10 minutes i was there.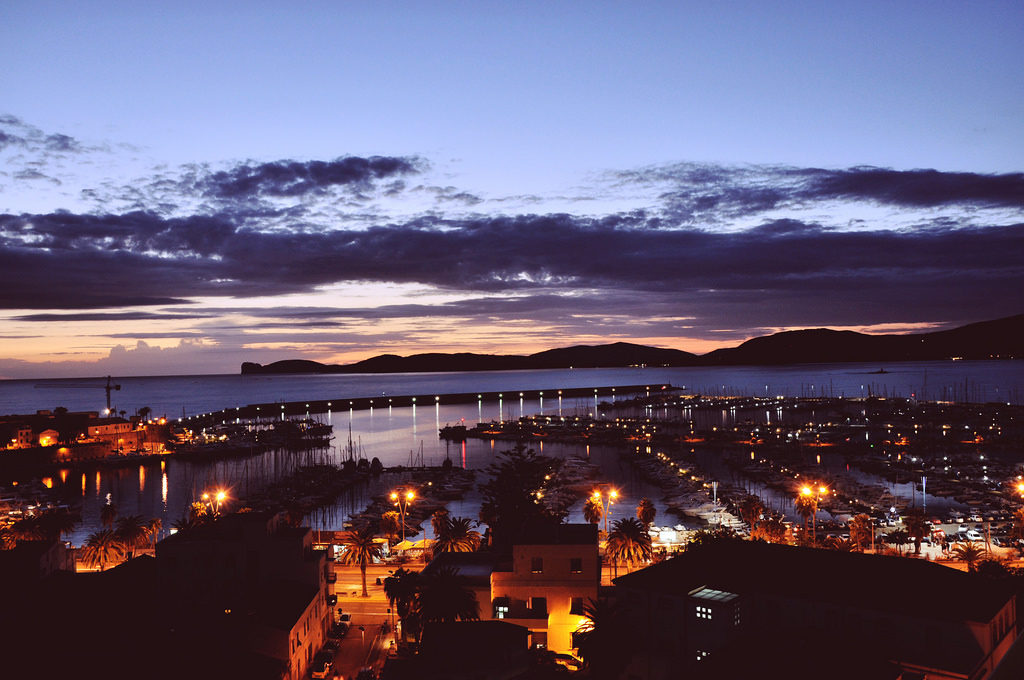 After a good shower in my beautiful bathroom i went out for dinner, and always in 5 minutes i was again in the city centre.
Breakfast at morning was really satisfactory. Is self service, so i could wake up when i wanted finding in the kitchen everything i needed, from milk, juices, water to sweets and jams!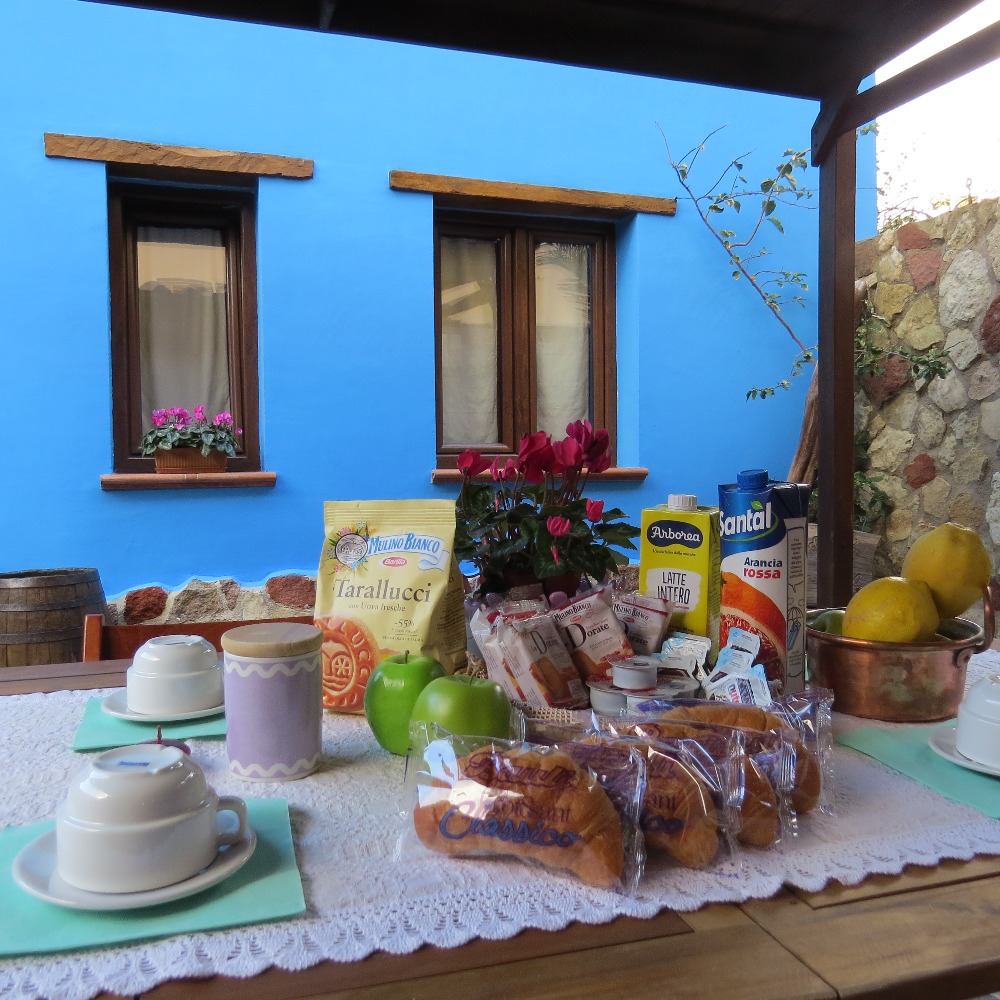 "La Mia Isola" B&B: CONTACTS
N.B. You can book this bed&breakfast also through me, since now Gabriella is a friend of mine:)
Email: info@lamiaisolaalghero.it
Gabriella Mobile:
(+39) 328.0836103
LOOK MY VIDEO ON YOU TUBE
"La Mia Isola" B&B PHOTO GALLERY